Illustrations by
Jenna Boccella
Order the Orchestral score and parts for Dream Waltz for String Orchestra
$35.00 
Order Conductor's score only
$25.00
Order Split Rock Falls Unleashed
$15.00
1. The Moon is My Sister- Book I: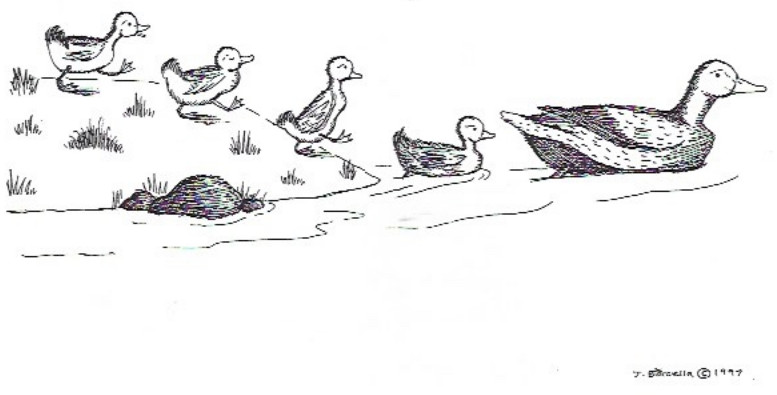 10 Short pieces for the beginning piano student all in Middle C Position. These pieces set poems written for children by poets: Aileen Fisher, Kathryn Jackson, Alice Wilkins, Lillian Schulz, Polly Chase Boyden, Hilaire Belloc, and Marie Louise Allen, along with 3 anonymous poets.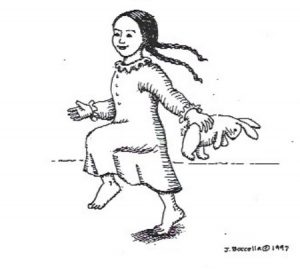 Using the cadence of the words and meter of the phrases to dictate the rhythm, these pieces teach reading music in a most natural and organic way. The delightful poems and the accompanying illustrations by Jenna Boccella provide a wonderful combination of music, art, and poetry, making the experience of learning to read and play even the simplest pieces an overarching aesthetic experience for all involved: the student, the teacher, and family members.
Beginning with Birthday Cake, where the student learns just C and D in the treble clef, this book progresses by adding notes to each hand fanning out from Middle C. By the 10th piece, My Zipper Suit, the student has learned to read 5 notes in each hand and basic note values, and has been introduced to articulations (staccato, legato), rests, ties, dynamics and concepts such as phrasing, upbeat and downbeat, fingering, and intervals, to name a few, through both the music and through short lessons accompanying each piece.
The music will very often describe the words of the poem, such as "waddling" in The Ducks (B-A-B-A-B); the difference between LH and RH in The Early Morning: "The moon on the one hand, the dawn on the other."; the repeated staccato E's in Rain, thus providing the student with an experience that embraces much more than just learning how to read notes.

2. I Sing and I Sing and I Sing- Book II:
Breaking Free From Middle C: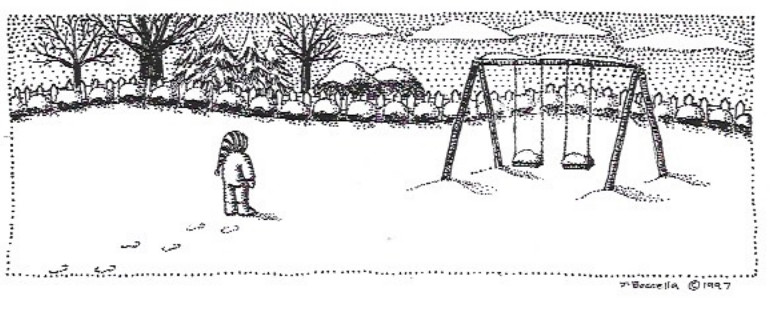 The book contains 14 pieces composed along the same lines as Book I, The Moon is My Sister, with illustrations by Jenna Boccella and lessons accompanying each new piece. Included are poems by Eleanor Farjeon, Leroy F. Jackson, Rhoda W. Bachmeister, Rose Fyleman, Elizabeth Madox Roberts, James S. Tippett, Marie Louise Allen, Kate Greenaway, Robert Louis Stevenson, and e e cummings, plus 2 anonymous poets. Along with learning notes beyond the Middle C Position and gradually becoming more challenging, these pieces introduce new concepts and terms such as tempo changes (ritardando, accelerando, a tempo); dotted rhythm, eighth notes, minor mode, hands together, 6/8 meter, chords and scales, to name a few.
Once again, the words of the poems help the student embrace new concepts in a very natural way. In First Snow, while the poem reads "And places where I always play- Look like somewhere else today," the piece uses notes where they have always played, but the notes sound different as they are now playing in the minor mode. Robert Louis Stevenson's Happy Thought is a simple 2-line poem, and I've used this to introduce an ascending and descending scale. In Rhoda W. Bachmeister's Little Bug, I take the last line: "I can't think how it feels to be so tiny!" and put it in a descending chromatic scale, 11/4 meter, and staccato.
3. By the Tum Tum Tree­­­­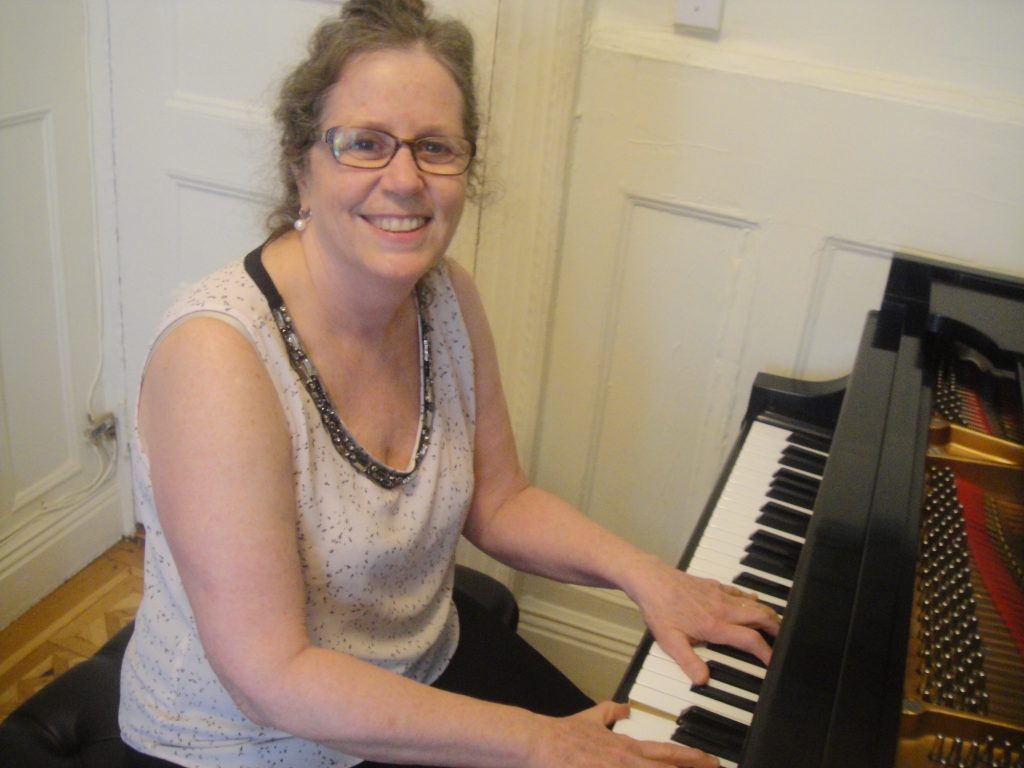 By the Tum Tum Tree­­­­ is a collection of 8 intermediate piano pieces of beloved childrens poems set to music. Each piece focuses on a technical and/or conceptual aspect of piano playing.
The Swing, by Robert Louis Stevenson, is an etude using 6THS and OCTAVES; A Fairy Went A-Marketing by Rose Fyleman, explores TRIADS; Halfway Down, by A. A. Milne, focuses on SCALES; A Day, by Emily Dickinson, introduces OSTINATO; My Shadow, by Robert Louis Stevenson plays with the CANON; Answer to a Child's Question, by Samuel Taylor Coleridge, depicts COUNTERPOINT; Lewis Carroll's Jabberwocky explores the I, IV & V CHORDS; and Eleanor Farneon's Jill Came from the Fair consists only of TRITONES!
4. Proodles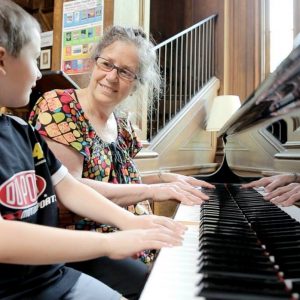 Proodles is the only one of these 4 collections that is NOT settings of poems. The book opens with a solo called Mockingbird, which is then arranged as an easy duet. The first 3 solo pieces are easy hands-together pieces in Middle C Position. At this elementary level there are not many pieces that offer the students a chance to play hands together. These provide an opportunity to hear harmonies and enjoy the challenge of coordinating their hands, things that I've found my students love. The pieces progress from easy to moderately advanced. There are 15 solo pieces and the first piece is also arranged as a very easy duet.
Tempted as I am to give descriptions and background on each piece, I'll simply touch on a few:
Dream Waltz has been performed numerous times by professional pianists as well as students. It made it into the semi-finals of an international piano competition (11th Piano Composition Competition Fidelio 2020). It has also been orchestrated and performed by string orchestra. Split Rock Falls, a piece about a thrilling set of waterfalls in upstate New York, is a not-too-difficult piece that sounds hard and is a favorite of my students. I took this student piece and developed it into a longer and more advanced piece, available separately from Proodles. Departure of the Butterflies incorporates the Dies Irae (a Latin Hymn sung in a Mass for the Dead), in a programmatic depiction of the plight these gorgeous creatures. The final piece, White Key Etude, is essentially a set of variations, with the left hand earning the "etude" part of the title.
About Dream Waltz and White Key Etude, Win Pusey of The Ellsworth American (Ellsworth, Maine) wrote: "vibrant pianist performed two of her own compositions…were well constructed, imaginative and challenging enough for anyone to play, but it is refreshing to hear such good stuff aimed at children." Pianist- lecturer and performer David Dubal wrote about Ms. Fortier's Dream Waltz: "…it certainly is a dream.".