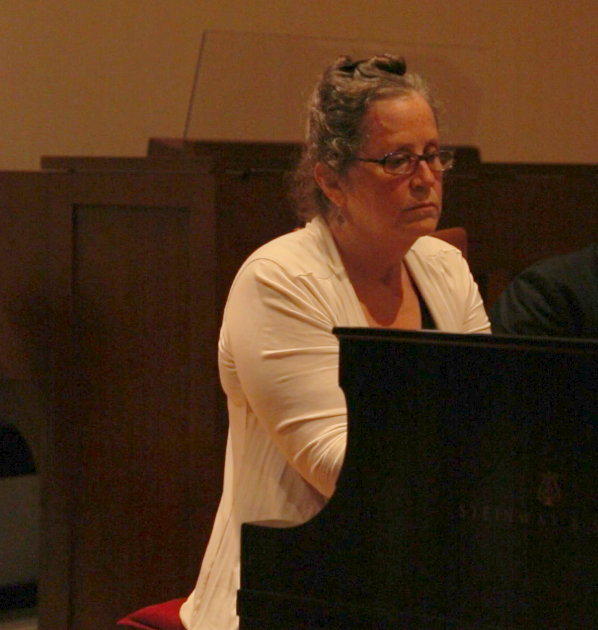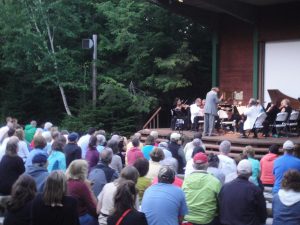 The world premiere of Dream Waltz for String Orchestra, arranged from the piano work by Edmund Cionek, took place on July 24, 2019 at Blackwoods Campground Amphitheatre/Acadia National Park, performed by the Bar Harbor Festival String Orchestra conducted by Francis Fortier. The Festival String Orchestra performed it again on July 28, 2019 at the Festival's Gala Concert in Bar Harbor and once more on October 7 at St. Peter's Church in Millbrook, New York.
Deborah Fortier performed White Key Etude and Dream Waltz at the Tenri Cultural Center in New York City in Spring of 2019 at the Leschetizky Association's Music by Living Composers Benefit Recital.
In April 2020, Pianist Christopher Johnson premiered Ms. Fortier's longer version of the student piano piece, Split Rock Falls, (now entitled Split Rock Falls Unleashed) in a solo recital sponsored by the Fourth Presbyterian Church in Chicago, and both Fortier compositions, Split Rock Falls Unleashed and Dream Waltz, for the Festival's online 54th Season.­­
The North/South Consonance Orchestra will perform Dream Waltz on June 2, 2022 at St. Stephen's Church in New York City. Dream Waltz made it into the semi-finals of the 11th Piano Composition Competition Fidelio 2020.
Ms. Fortier performed both Dream Waltz and White Key Etude at the 2012 Bar Harbor Music Festival's New Composers Concert presenting Music by Women Composers. In attendance was The Ellsworth American (Ellsworth, Maine) music critic, Win Pusey, who wrote: "vibrant pianist performed two of her own compositions . . . were well constructed, imaginative and challenging enough for anyone to play, but it is refreshing to hear such good stuff aimed at children."